BENEFITS OF THE LEAF MAN GUTTER GUARD
Custom made product Pre-Cut to suit ALL Roof Profiles No Rolls, No Trims, No Saddles for faster, easier installation.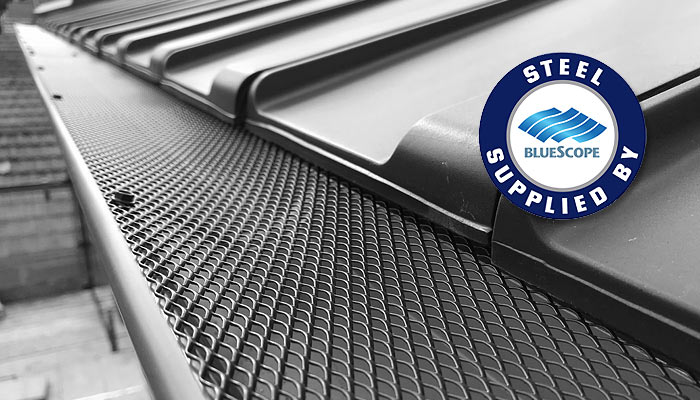 So Many Reasons To Choose The Leaf Man.


BlueScope Zinculume® Steel
House fires can be started from the burning embers of a fire from over five kilometres away. In fact, 90% of fires are started this way. Leaves and branches found in gutters are the starting point for many fires. Gutter guards protect your roof from fires and protect your home and family. CSIRO has granted The Leaf Man Gutter Guard a zero-flammability certificate that means it has zero chance of catching alight in a fire.
Many homes have a rainwater tank. The contents of these gutters, however, can be washed into the rainwater tank. Gutter guards protect your gutters from leaves and debris and ensure that the water harvested into your tank is clean. This can provide peace of mind to use the water for drinking water without worrying about what else has been added. Gutter guards prevent leaf debris, unwanted pests and keep gutters clear for rainwater to flow through easily.
Leaf and other debris can rapidly fill your gutters. This can block rainwater drainage and even cause overflow that damages the timbers and fascia of your roof. Unwanted pests can also reside in your gutters. They can gain access to your roof space and damage your ceilings and electrical cables. The Leaf Man Gutter Guards completely seal off your gutters and they are made from vermin-proof Colorbond® steel.