So why should I have gutter
protection on my roof ?
Read below & if you have any further questions
please call us on 1300 888 743.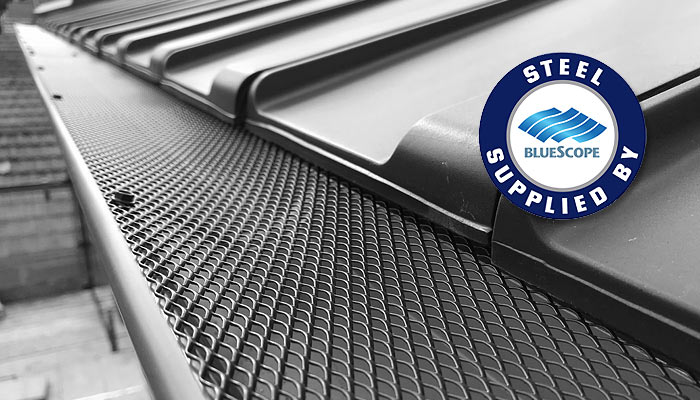 So Many Reasons To Choose The Leaf Man.

BlueScope Zinculume® Steel
House fires can be started from the burning embers of a fire five kilometres away. In fact, 80% of fires are started this way. Leaves and branches found in gutters are the starting point for many fires. Gutter guards protect your roof from fires and protect your home and your family. CSIRO has granted The Leaf Man Gutter Guard a zero flammability certificate that means it has zero chance of catching alight in a fire.
Many homes have a rainwater tank. The contents of these gutters, however, can be washed into the rainwater tank. Gutter guards protect your gutters from leaves and debris and ensure that the water harvested into your tank is clean. This can provide peace of mind to use the water for drinking water without worrying about what else has been added. Gutter guards prevent leaf debris, unwanted pests and keep gutters clear for rainwater to flow through easily.
Leaf and other debris can rapidly fill your gutters. This can block rainwater drainage and even cause overflow that damages the timbers and fascia of your roof. Unwanted pests can also reside in your gutters. They can gain access to your roof space and damage your ceilings and electrical cables. The Leaf Man Gutter Guards completely seal off your gutters and they are made from vermin-proof Colorbond® steel.
Gutters can often harbour nesting birds and other pests. These can in turn invade your ceiling space and cause lice infestations, destroy electrical cables and ruin ceilings. Our Gutter Guards completely seal of your gutters and our Colorbond® Steel is completely vermin proof.
A heavy downpour can be more than your gutters can handle, especially if the gutters contain leaves and sludge. Downpipes can get blocked and the overflow of water can damage your roof and your home, getting into the roof space, damaging ceilings and walls. This can lead to mould, a serious health issue. Gutter guards protect your gutters and roofline from this excess debris.
Reaching the roof to clean gutters can be a dangerous endeavour. Many injuries, even death is caused by falls from roofs or ladders. Protecting your gutters by gutter guards will prevent the need to climb on the roof and clear the gutters yourself.